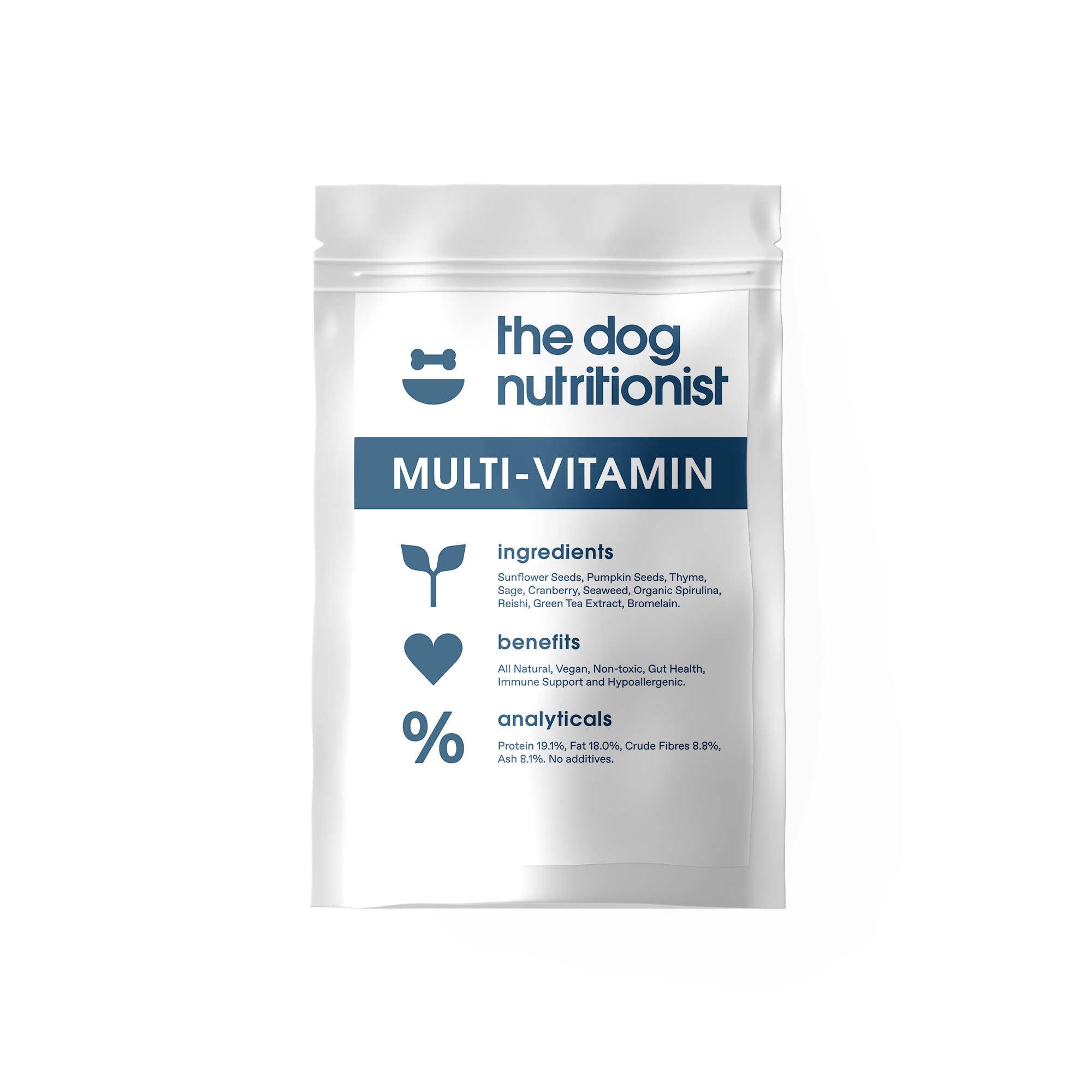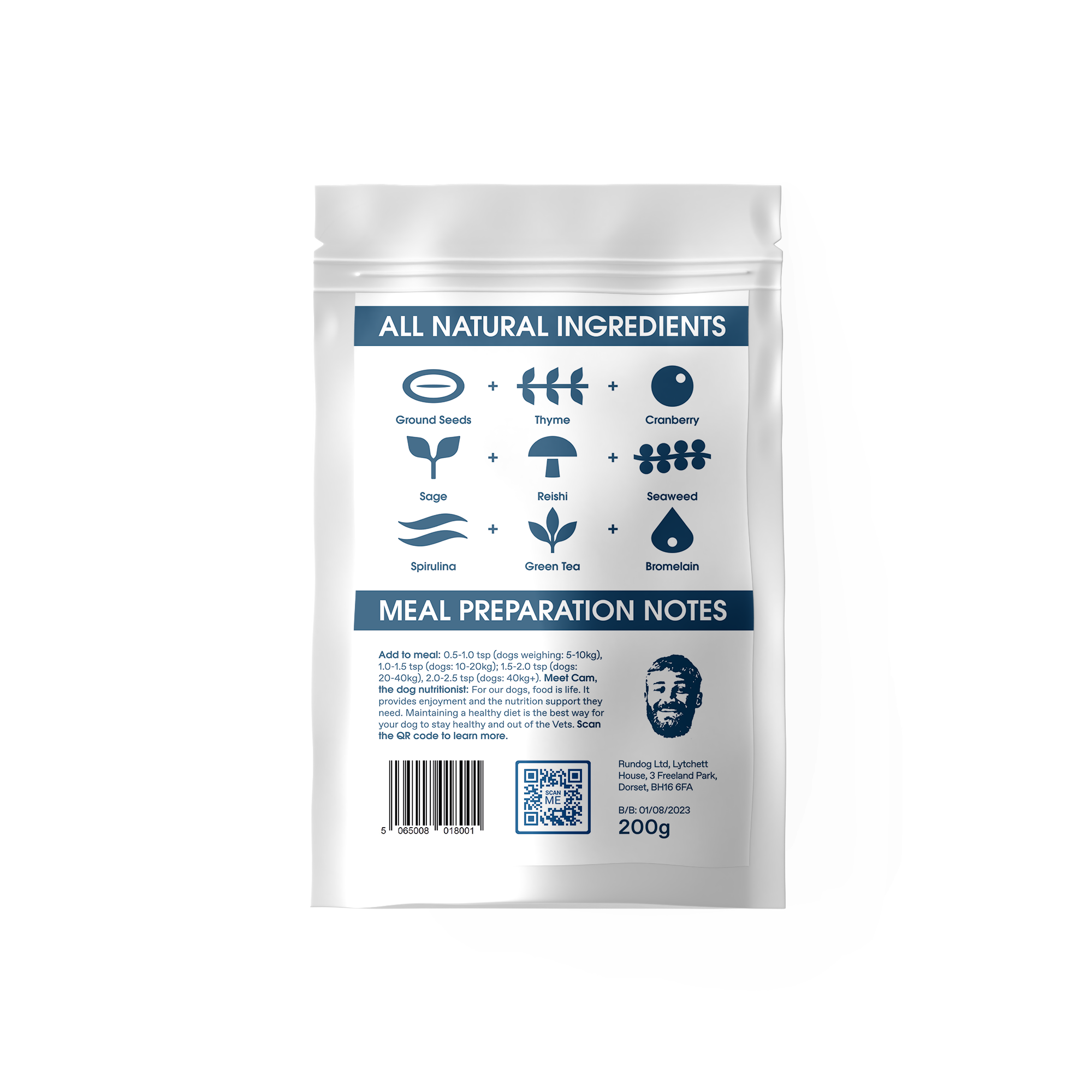 The Dog Nutritionist Multivitamin Food Dog Supplement
Description
Ingredients
How to Use
The Dog Nutritionist Multi-vitamin Supplement for Dogs utilises the latest in canine nutritional science to bring your dog or puppy the best possible nutrition. With only 8 all natural functional ingredients in a simple daily supplement.
Dog foods do contain some vitamins and minerals, but often they leave out the ingredients that can massively support your dog's overall health and wellbeing.
180g
 BEST BEFORE: 01/03/2024
Dried Blackberry, Sunflower Seeds, Pumpkin Seeds, Seaweed, Sage, Thyme, Reishi, Organic Spirulina

Ground Seeds: (Pumpkin & Sunflower) Ground seeds are more easily digestible and absorbable, making your life easier. They also contain Vitamin E, frequently a missing vitamin in homemade diets.

Herbs: Herbs are so undervalued in nutrition, packed with vitamin K also minerals like magnesium, zinc, and copper. Herbs are natural dewormers.

Seaweed: Provides the iodine that supports healthy thyroid function.

Organic Spirulina: Research has shown spirulina to provide immune support by relieving or preventing food intolerances.

Reishi Mushroom: A superfood, the best immune support possible.

Add to meal:
0.5-1 tsp (dogs weighing 5-10kg)
1-1.5 tsp (dogs weighing 10-20kg)
1.5-2 tsp (dogs weighing 20-40kg)
2-2.5 tsp (dogs weighing 40kg +)

The Dog Nutritionist Multivitamin Food Dog Supplement
Shipping
Fast shipping
We aim to process and dispatch all orders within 48 working hours after the order is made. We aim to ensure that stock is accurately updated on our website, but if a product is out of stock, we will notify you as soon as possible via email.
Postage Costs
UK : £4.50 Royal Mail Tracked 48h (Free for orders over £35)
EUROPE : £9.50 Standard Tracked Service (Free for orders over £75)
INTERNATIONAL : £15.50 Standard Tracked Service (Free for orders over £95)
Order tracking
We provide a tracking number with every order!
We will notify you via email once your order has been sent and provide you with a tracking number.
Get in touch
Have a question about this product or any other? We are happy to help!
Just send us an email at hello@sticksandsocks.com and we will aim to get back to you within 24h.